8 Points To Check Before Applying For A Home Loan
Often taking a home loan is a once in a life time decision that can have ramifications which might last for years.
Hence before taking a loan one should keep a lot of things in mind as any mistakes can cause a lot of problems in the due course of time:
1. Research Properly
Do your own research before you take the plunge. Do not blindly follow what your agent or any other adviser suggests. Research thoroughly, weigh all the options before taking the decision. This will ensure that you do not have any room for any doubts as you go ahead with your decision.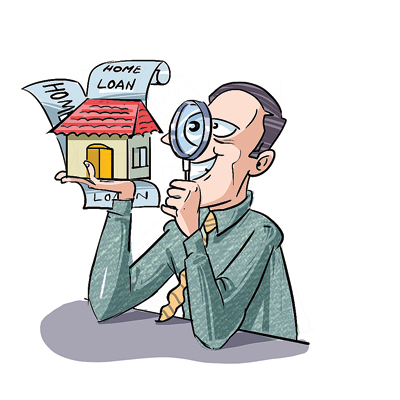 2. Learn what is floating or fixed rates
There are two types of interest rates that the banks offer: Floating interest and Fixed interest. Floating interest rate is linked to the market. It moves in tandem with a base rate. Whereas fixed interest remains fixed for a few months defined in the loan agreement.
3. CIBIL Score
You need to check your CIBIL score before you even apply for a loan. A good score of 750 implies that you are a good borrower and lenders will be happy to lend you. A lower score implies a higher risk in giving you a loan and hence you might end up being rejected or you'll have to pay a higher interest on the principal.
4. Understand foreclosure norms
Recently, RBI banned foreclosure penalties. So make sure you do not pay anything extra while foreclosing your loan.
5. Save up
If you can save Rs 1 lakh in the current fiscal, do not use it on a dream holiday abroad. Instead use it to foreclose your loan. The sooner you free the amount you pay for equitable monthly installments (EMI), the earlier can you enjoy the freedom to spend that money on luxuries of life. Also, try to increase your initial down payment such that the overall loan amount can be reduced. Use your savings for the same and don't bank totally on the loan for buying your dream home.
6. Compare fees
Whether it is for a fresh loan or for a balance transfer. Enquire in all the banks before you finalize.
7. Read the documents
Clearly go through the offer documents before you decide to go for a loan. Ensure that you have a clarity about the terms and conditions before you sign the agreement.
8. Reduce your principal as fast as possible
Park those extra funds that you have saved up in the loan account so that you can successfully reduce your principal which in turn goes on to reduce the loan you pay.